The school has a 3 acre play ground especially for BOYS consisting of Volleyball, Badminton, Kho-Kho, Kabbadi, Basketball and Throw ball courts, in addition to football and cricket fields. School ground also has running tracks, athletic and gymnastic area.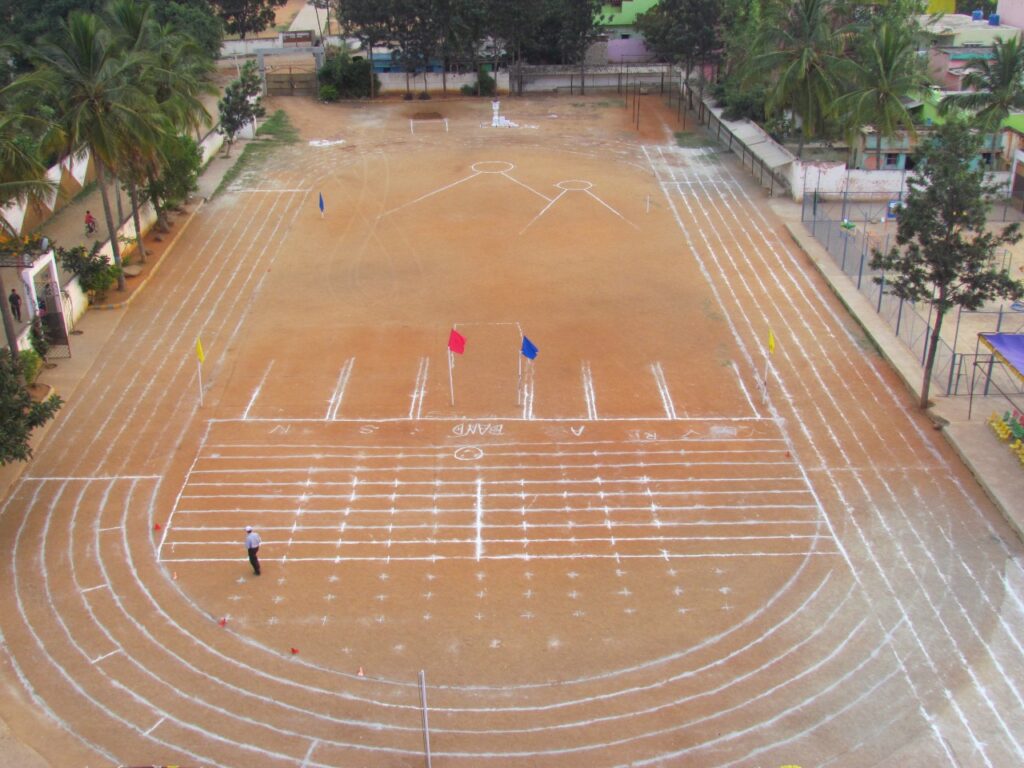 The school has Indoor Games Hall, Meditation Room, Sports Rooms equipped
with all required equipments and a 3 acre of play ground, consisting of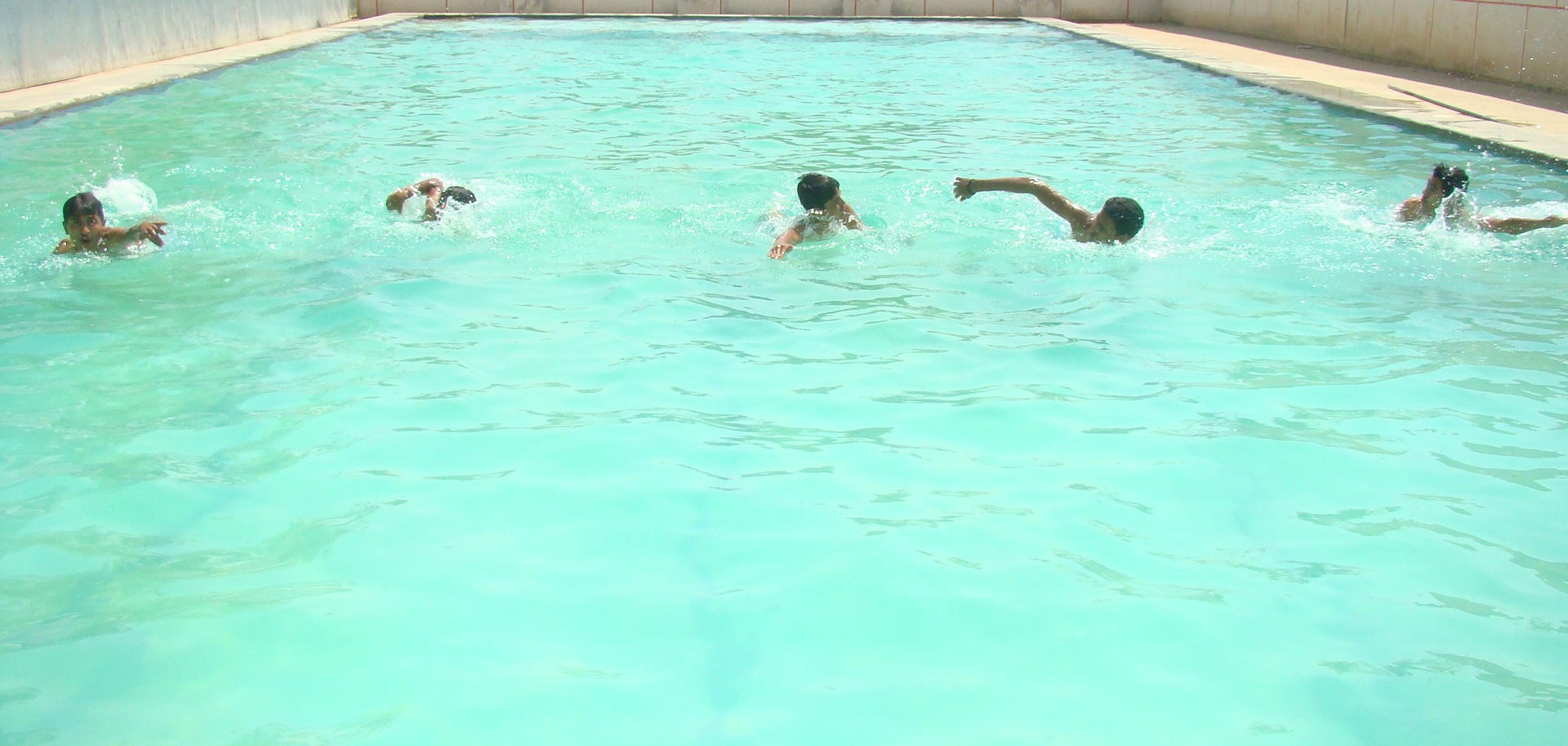 Swimming Pool : School has a half Olympic sized swimming pool for learning and competitions. Swimming classes are part of curriculum for Class V to X students. A toddler pool is attached to facilitate the young ones to splash in the water.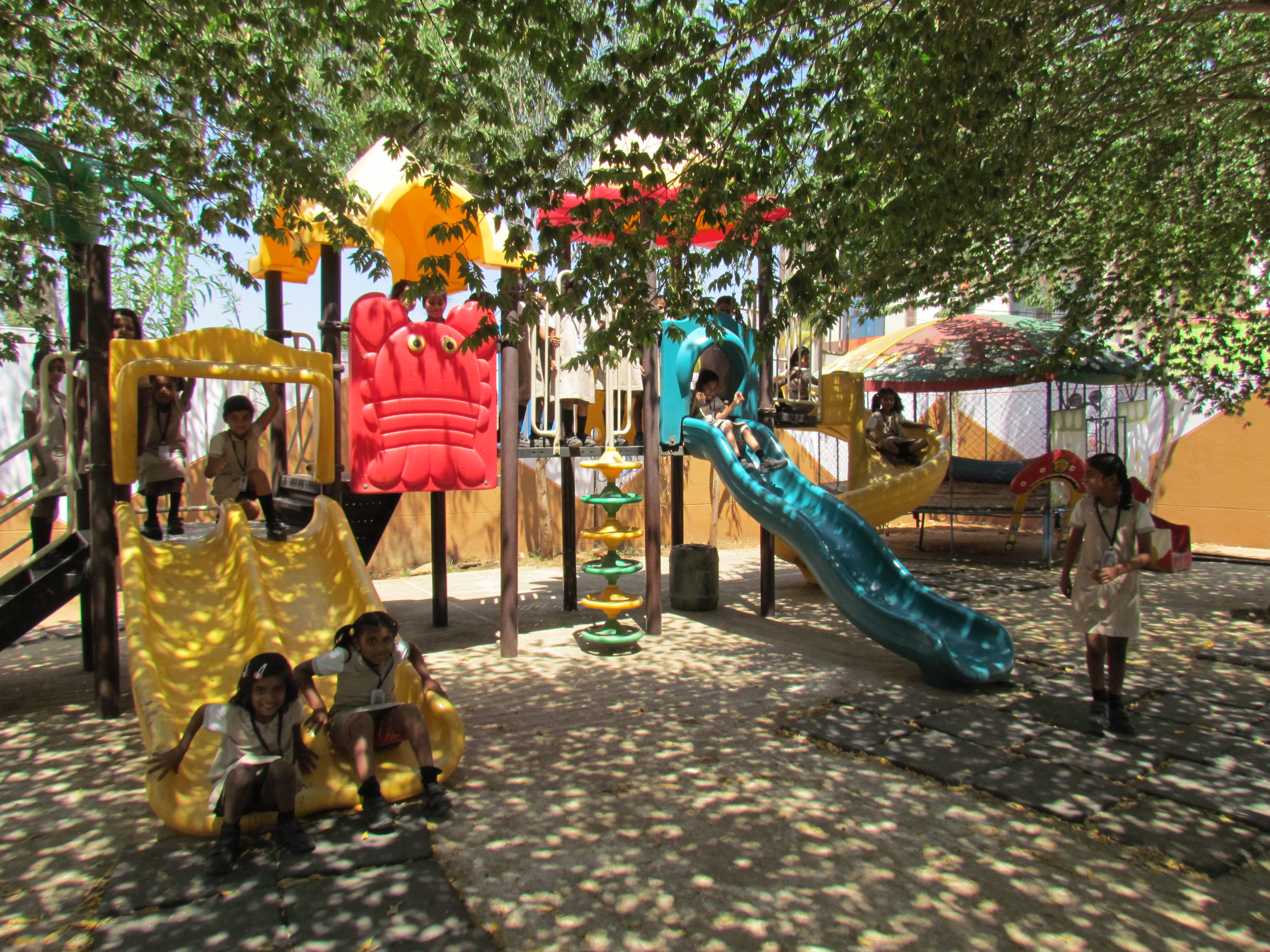 Play Pen : A dedicated separate kindergarten play area is equipped with imported and specially designed play equipment in a safe place to improve physical development and gross motor skills of the toddlers. It adds fun and joy to the students.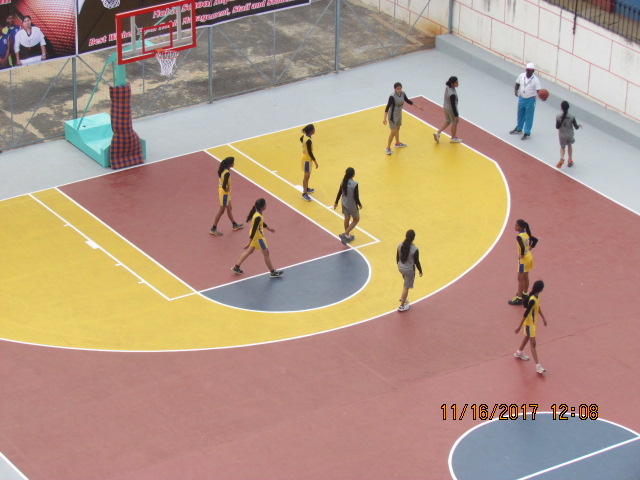 Athletics – running, jumps, throws…