"Seek knowledge from the cradle to the grave."- Prophet Mohammed (s)
We deliver learning, not the lifeless, quickly forgotten things that is filled in the mind of the students. But the LEARNING – the avid curiosity that drives the students to absorb everything they can see or hear or read about the subjects.
Learning should create joy and happiness with desire to reach destination at satisfactory level. It requires development of critical thinking because "Learning without thought is labor lost; thought without learning is dangerous." Confucius
There is a life in learning. Learning never exhausts the mind but it strengthens the ability to create a happy and useful living practiced on learning outcomes – acquiring new or modifying existing knowledge, behaviors, skills, values, or preferences and may involve synthesizing different types of information.
The ability to learn is possessed by living creature-humans and animals, the moment anyone stops learning is sure to be not living. So keep LEARNING. Keep LIVING. This is the revised noble mission engraved in the noble motto "Knowledge is Life" for all the NOBLES- Students, Staff, Parents and Society.
We meet everybody with peaceful greetings, peace can only be achieved when there is happiness and the basis for happiness is attainment of knowledge. At Noble we strongly believe that if there is knowledge there is life. And that life is sure to be a happy life.
Imparting knowledge in happy method; developing infrastructure that brings happiness; providing facilities that makes happy usage; creating system that enhance happy feelings; conducting activities that in builds happy togetherness; stimulating the children for happy school days. We start the day with Happy Morning, Happy Afternoon and close with Happy Evening. It is just seems like Happy Birthday, Happy New year, Happy Eid, Happy Diwali,… which ensures every single day is different and special to every single child. Altogether we make sure that every ordinary day converts to a happy day in a happy learning environment.
Our objective is not just getting good results in examinations but to continuously develop our children in every filed of learning through real life skills so that they can face the challenges of tomorrow by the practical knowledge in happy way. Pass or Fail is no criteria in Noble School Alipur but knowledgeable happy life is the mission which every individual is adhered.
Noble School Alipur inception in 2006 is just a beginning of the real life but as it moves on, generosity will take this school to new dimension of a peaceful knowledgeable happy society which connects to roots and flies to the destination.
Happy to be among nobles…
Nakeer Syed
Director

'The man of learning lives even
after his death; the ignorant is dead,
while still alive.' – Imam Ali (a)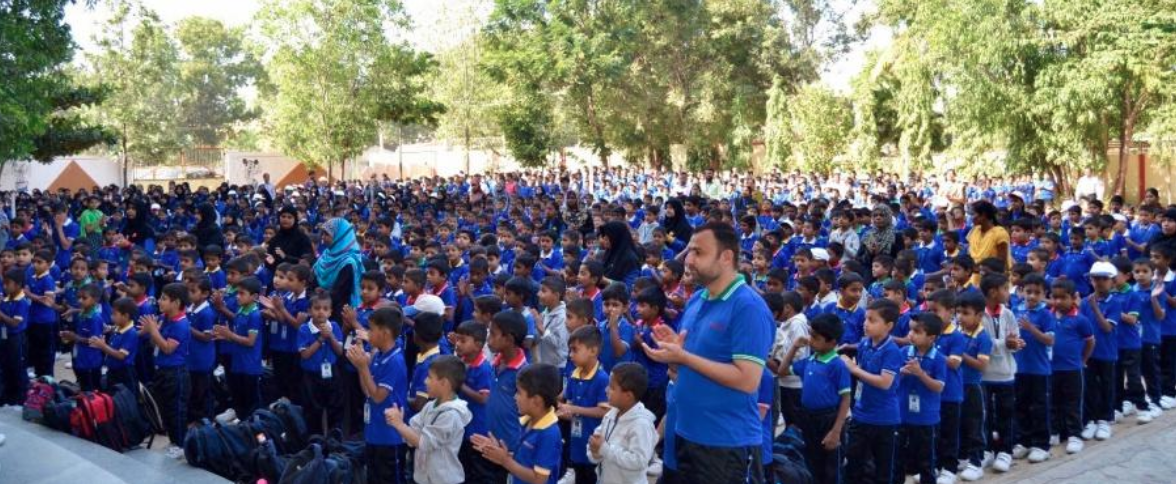 About Director
Nakeer Raza Syed, is an accomplish educationist with excellent managerial skills. He has Bachelors and Masters's Degree in Management from Bangalore University. He has completed his Bachelor of Education from IGNOU. While on the job, he has undergone various training programs in School Administration and Leadership from prestigious IIM-K, MEERA, and other Training Institutions. He is currently pursuing Ph.D. in Curriculum Studies from Kharazmi University, Iran. Out of 20 years of total work experience, he has 13 years of teaching and administrative experience in Noble School. He is an effective trainer and collaborator. He is an avid reader and has a passion for writing.
Contact: 08155 – 289354, 9141310000 principal@nobleschool.info